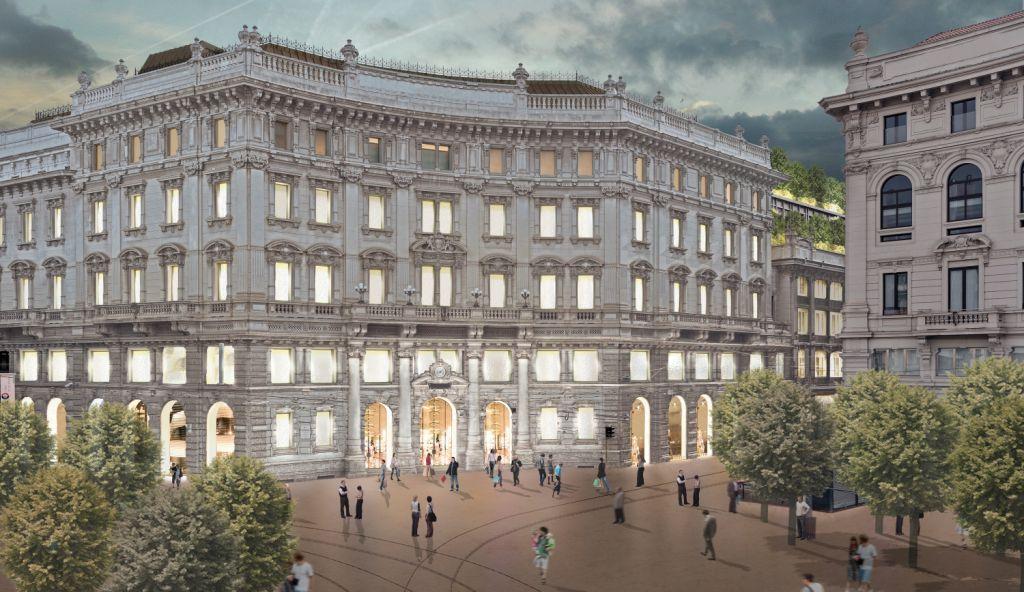 Avalon acts as Indipendent Appraiser of The Medelan for DeA Capital Real Estate SGR – Broggi Fund.
The real estate complex, the former historical Unicredit branch, is going to be subjected to redevelopment interventions designed by GLA Genius Loci Architettura. The project was presented at the ilQI Live! business-room, the debate event held by il Quotidiano Immobiliare.
The project aims at redeveloping the asset into an exclusive real estate complex with multiple uses as shops, offices and a restaurant with a panoramic view on the terrace at the sixth floor. The remaining spaces will be designated as car parkings, service rooms, storehouses and inner courtyards.
The LEED certificate for environmental and energy efficiency is expected to be obtained as well as the application of the WELL protocol in order to guarantee high health and wellbeing standards of the building occupiers.
The construction site has been reopened at the beginning of May and anti-covid safety protocols have been applied.
The building will keep its historical elements but, where possible, modern architectural and design elements will be introduced in order to meet the needs of the occupiers, especially in the office area.
The redevelopment of the building will represent an innovative turning point  for the Piazza Cordusio area, one of the most popular areas of Milan.