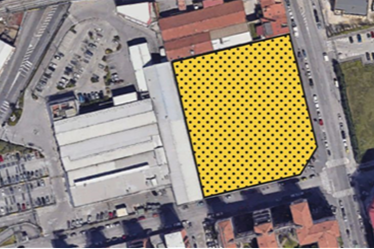 Cornerstone and Borio Mangiarotti have finalised the preliminary contract for the acquisition of an area of approximately 6,000 square metres located in Viale Rimembranze of Greco 45 in Milan.
The area will be the subject of a real estate development operation that will result in the construction of a residential complex of about 80 apartments and garages in the area, which is located a few steps from the Naviglio della Martesana canal.
Key players in the transaction were Cornerstone, a real estate consulting and development company operating in the Milan residential market; Borio Mangiarotti, a historic real estate development company; Todarello & Partners for legal advice; and Avalon in the role of advisor in real estate Due Diligence activities.
"We are happy to continue a long-standing collaboration with Borio Mangiarotti in this renovation project, which is part of an area rich in history and charm," says Roberto Magnoni, Cornerstone's Administrator. "We intend to give life to a residential complex that reflects and expresses as much as possible the soul and values of a neighborhood that will represent a small city within the City."
"Despite going through a phase of profound transformation, Greco has kept intact its identity as an historic village, with a strong sense of community and belonging to the territory that is very widespread among its inhabitants," says Edoardo De Albertis, CEO of Borio Mangiarotti. "Our intervention aims to enhance these peculiarities, thanks to a project designed to interact and integrate with the surrounding urban texture."