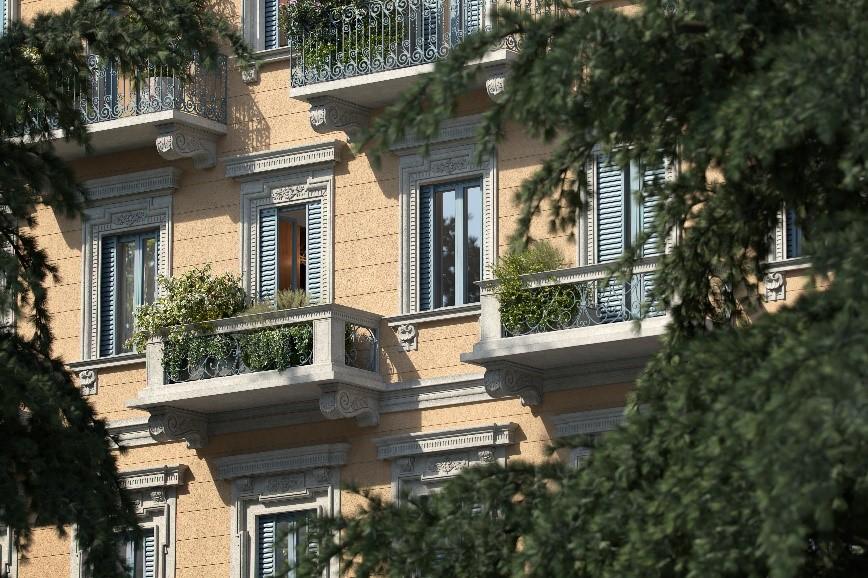 With the acquisition of a residential property in Milan at Via Giuseppe Revere 3, the investment company Ardian has made its first residential real estate investment in Europe. The acquired building is a sky-to-ground asset built in 1898 and located in the Magenta district: it will soon undergo renovation works according to a project designed by De Amicis Architetti studio, which will have Avalon participating as project manager.
The asset covers more than 4 thousand square meters and consists of a main building (with seven above-ground floors and one underground floor) and two urban mansions overlooking the inner courtyard. The redevelopment works involve the energy efficiency of the asset, which will be furnished with renewable sources such as geothermal energy, energy-saving light fixtures, automated management systems, and high thermal performance of the outer wall in order to become an energy-efficient Class A building. The project also includes premium finishes and the enhancement of the large terraces overlooking the park, as well as the construction of two underground garage floors under the inner courtyard.
These energy-efficient and sustainable structures will yet preserve the original architectural features of the asset, maintaining its historical features and preserving the architectural harmony within the neighborhood where it is located. The operation aligns with Ardian's Build-to-Green strategy, which is aimed at filling the short supply of sustainable buildings that is strongly felt in the living sector.