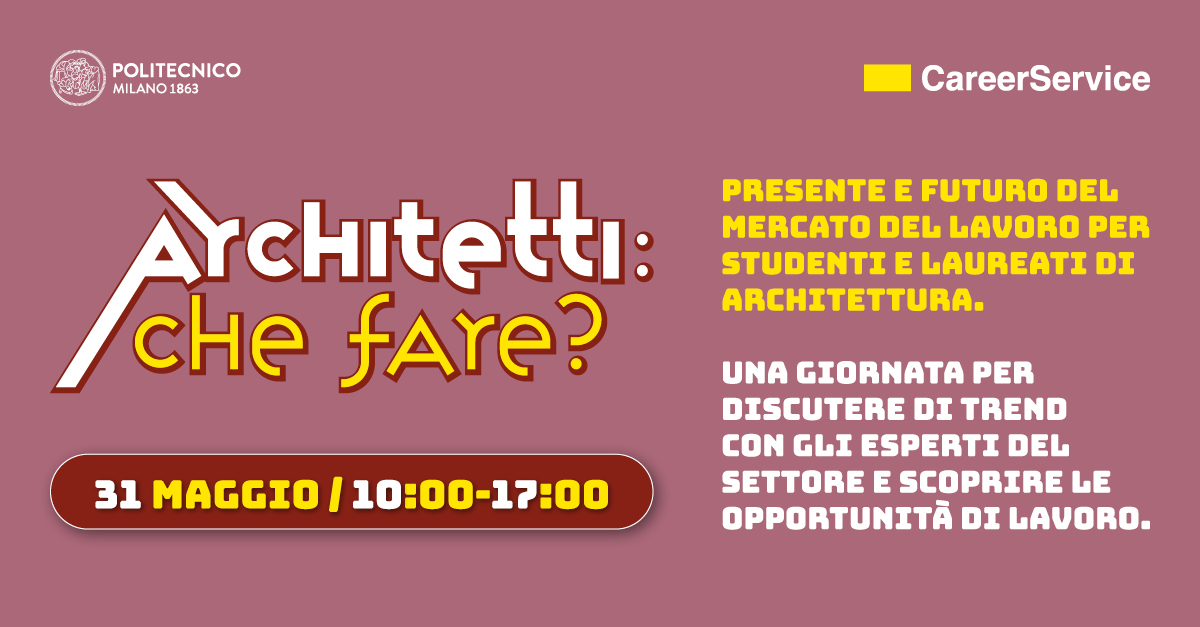 Avalon will take part in the event "Architects: what to do?" organized by the Career Service of the Politecnico di Milano university to be held on May 31st at the Campus of Architecture.
During the event we will have the opportunity, together with other real estate players, to present the professional opportunities offered by our reality and our sector, to help them explore the job market and undertake their career path.
In the afternoon a Job Interviews Time is also scheduled, a time in which we will hold informal interviews with people selected from the candidates for open positions on our page within the Career Service.
We are excited to take part in this initiative and to be able to connect with the future professionals of our industry.
Applications can be submitted for an interview until May 25.