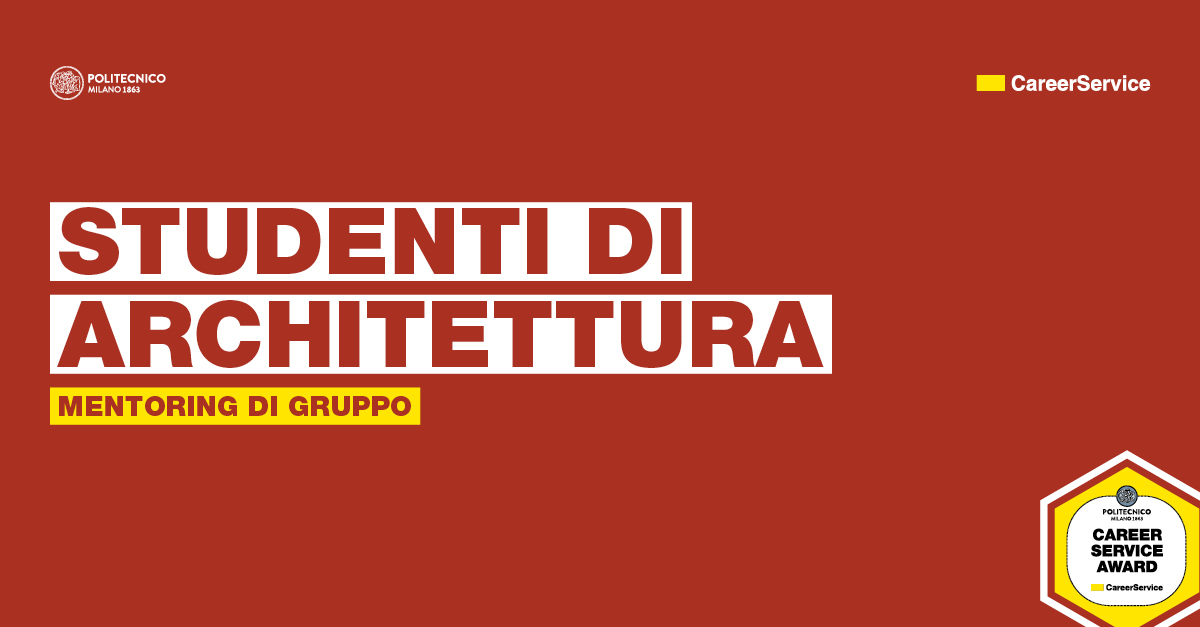 Avalon is taking part in the Group Mentoring event dedicated to the students of the School of Architecture of the Politecnico di Milano, which will be held on February 18, 2022.
The event, which will be held remotely, is organised by the Politecnico Career Service, a partner of Avalon. During the event students will have the opportunity to interact with key players linked to the field of their programme to discuss the issues of the sector. Specifically, they will be able to examine which skills to develop to be competitive on the market, the most requested roles and professions and which paths of integration they can undertake in companies.
The initiative represents an important opportunity for dialogue between companies and future professionals in the sector to direct their training and reconcile academic and professional skills.