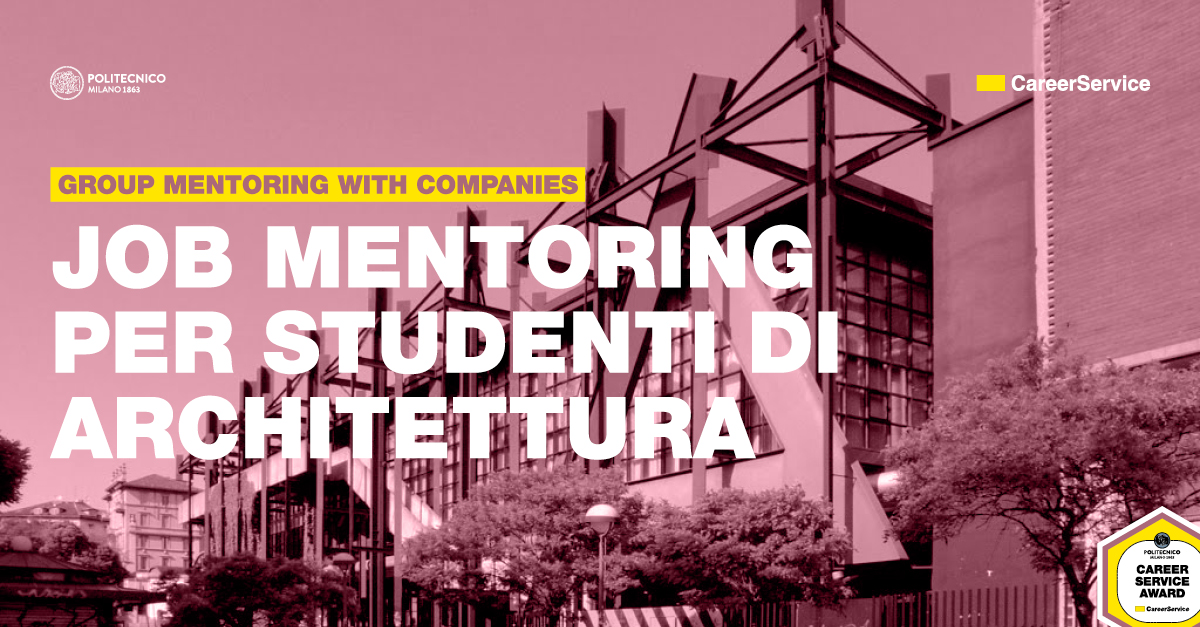 Avalon will be taking part again in the Job Mentoring for the students of Architecture held by the Career Service of the Politecnico di Milano on Tuesday 25 October.
The mentoring consists of a training session dedicated to students and new graduates in which professionals working in the real estate sector will share their academic and professional experience to present the career paths in the industry.
The attendees will have the opportunity to discuss  the roles and prospects offered by their academic background with mentors in order to better align their career path.
The Job Mentoring will be held online from 3:30 to 5:30 p.m.