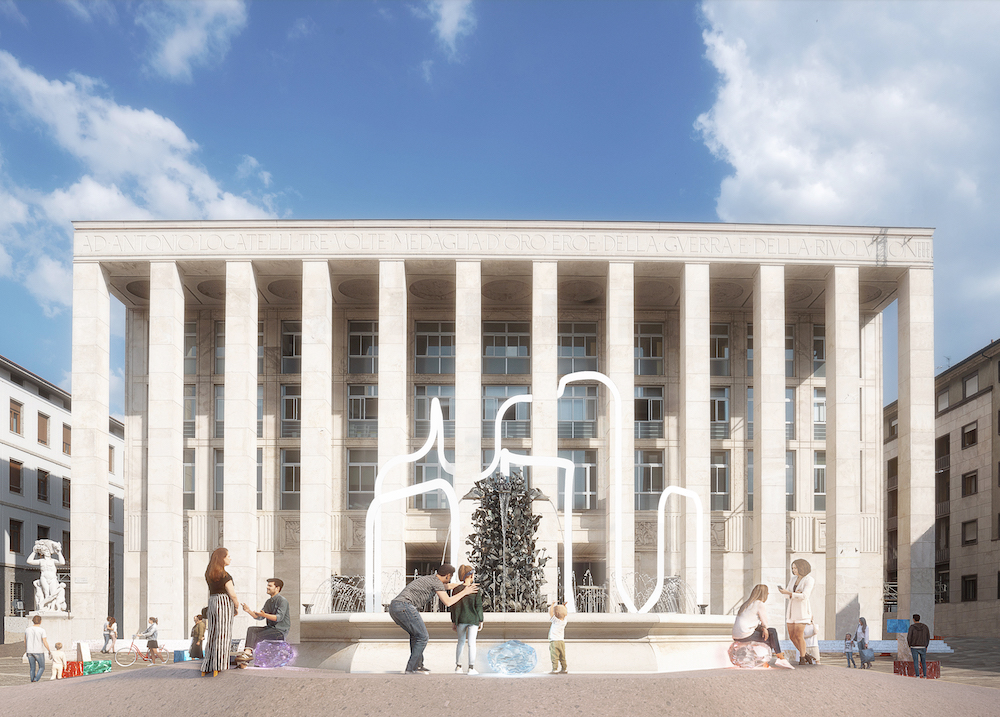 On Sunday 22 January at 6 p.m. 'Lights On', the installation created by designers Objects Of Common Interest, will be opened to the public in Piazza della Libertà, Bergamo.
The artwork will be opened on the same day of the inauguration of Bergamo Brescia Capitale Italiana della Cultura (Bergamo Brescia Italian Capitals of Culture) and will light up the square for the entire year. The installation is based on the concepts of 'reuse, reactivate, renew', since each of its components is designed to be recycled. The light sculpture is installed in front of the state building alongside marble seatings placed throughout the square. The existing fountain is reactivated by an elevated rubber structure around it, offering citizens somewhere to sit and gather.
The installation is fully sponsored by Confindustria Bergamo and was selected as part of the international contest launched in collaboration with the City of Bergamo and GAMeC. The project was selected for its ability to interact with the surrounding architecture, thus creating a welcoming and inspiring space for all the people who will come to the square during this year of celebrations.
Avalon managed both the Project and Construction Management of the installation.