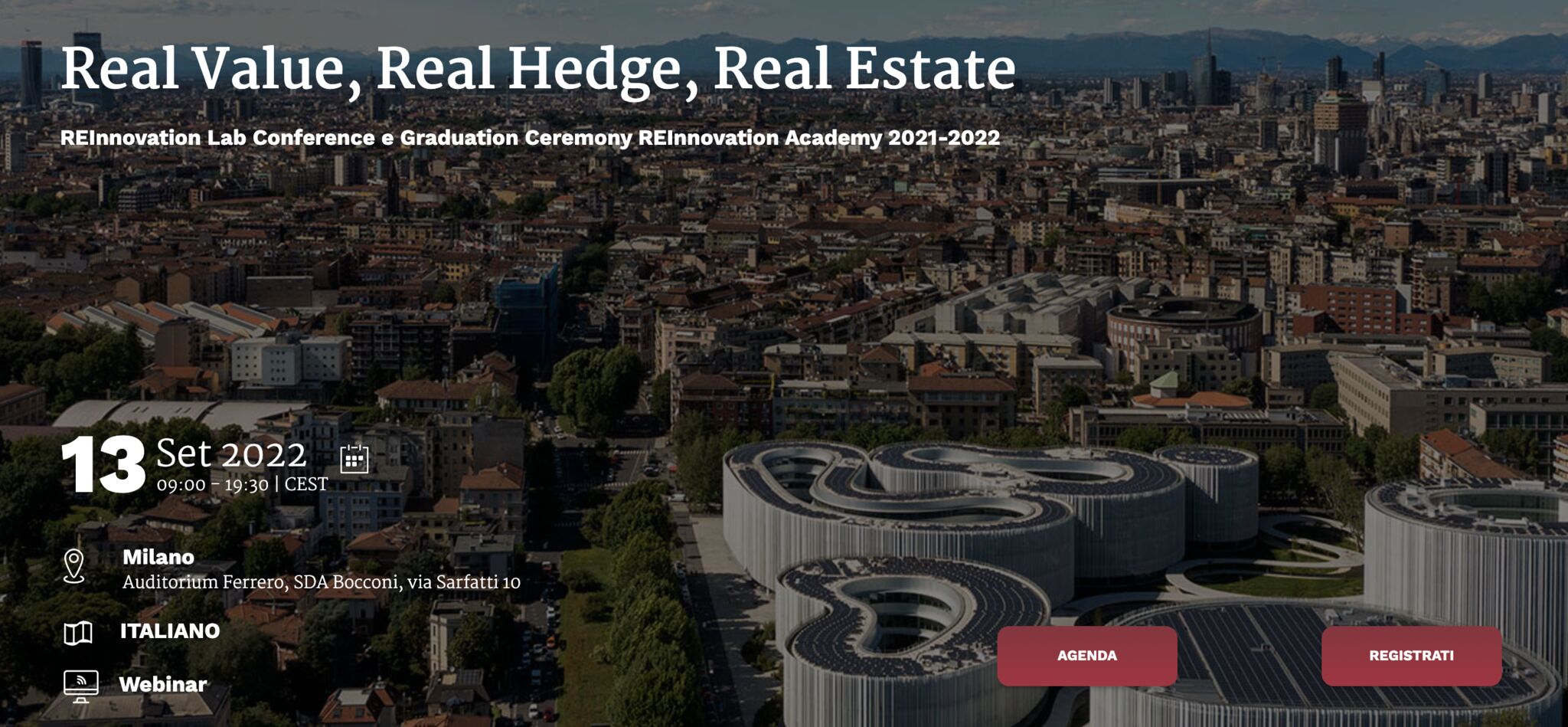 On Tuesday 13 September Federico Chiavazza, Partner and CEO of Avalon Real Estate, will attend the conference "Real Value, Real Hedge, Real Estate" organised by the REInnovation Programme, that is promoted by Confindustria Assoimmobiliare and SDA Bocconi School of Management.
The event will be held at the Bocconi campus and will be an opportunity to discuss the evolution of the role of Real Estate and its connections with corporations and financial institutions in the today's scenario. During the conference many topics will be discussed, including the role of real estate as the asset class capable of providing protection against inflation, the importance of the real estate sector in improving economic sustainability and relaunching the country's economy, the use of big data in the measurement of real estate value, and the role of finance and investors in the challenges arising in the present economic, health and geo-political context.
The event will be attended by the top management of the partners of the Real Estate Innovation Lab and Academy of SDA Bocconi School of Management and Confindustria Immobiliare, and it is being held to coincide with the annual conference for the presentation and discussion of the results of the activities carried out by the REInnovation Lab and the Graduation Ceremony of the second edition of the ReInnovation Academy.