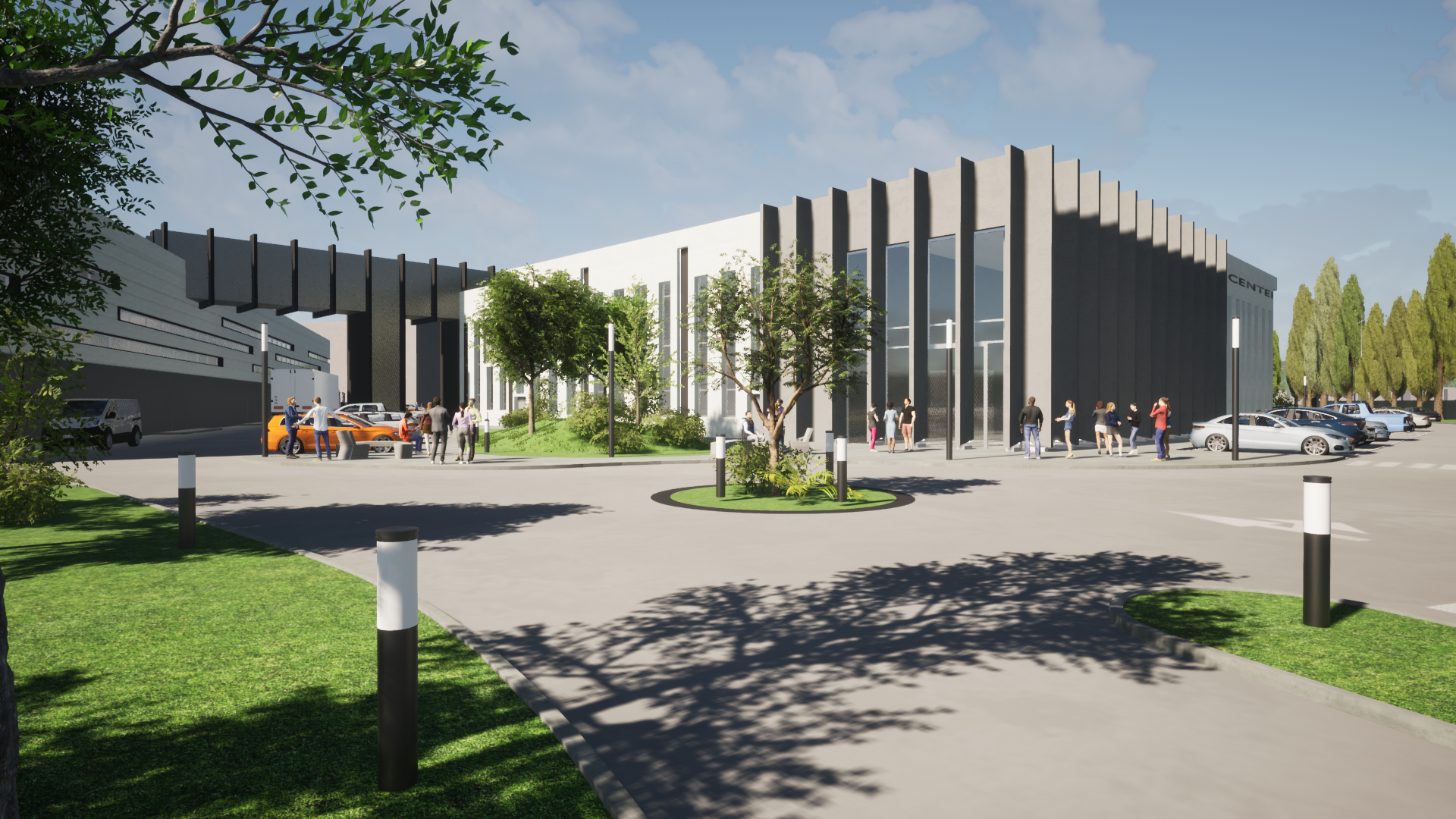 Works for the construction of the new Technology Centre within the Kilometro Rosso Science and Technology Park in Stezzano (Bergamo) have begun. The centre will host research, development and prototyping activities for the industrial sector and will house international companies, encouraging the exchange of ideas and knowledge.
The project, to which Avalon is taking part as Project Manager, Designer and Construction Manager on structural and plant engineering works in collaboration with Moving S.r.l. and the Piazzini and Albani Engineering and Architecture Studio, includes the construction of 2 main buildings of over 4,000 square metres each. The architectural and artistic works are made by ArchiLabs Studio and the executive project is followed by SB Ingegneria. The assets will be characterised by reinforced floors and notable heights in order to store high-tech plants and technology machineries, such as 3D printers and mechanical arms; there will also be a separate special entry to allow the access of heavy vehicles.
A third building of approximately 1,500 square metres will be built between the two constructions and will host 'industrial coworking' spaces for start-ups and national and international companies to encourage interaction between the partners and companies from the surrounding area.
The project will cover a total surface area of 13,000 square metres of SLP and will therefore be a significant expansion of the built-up part of the Technology Park, which currently covers about 96,000 square metres. The simultaneous presence of industrial business activities in one space, and thus the multi-tenant nature of the Technology Centre, will make the project a unique case worldwide.
Construction is scheduled to be completed by summer 2023.