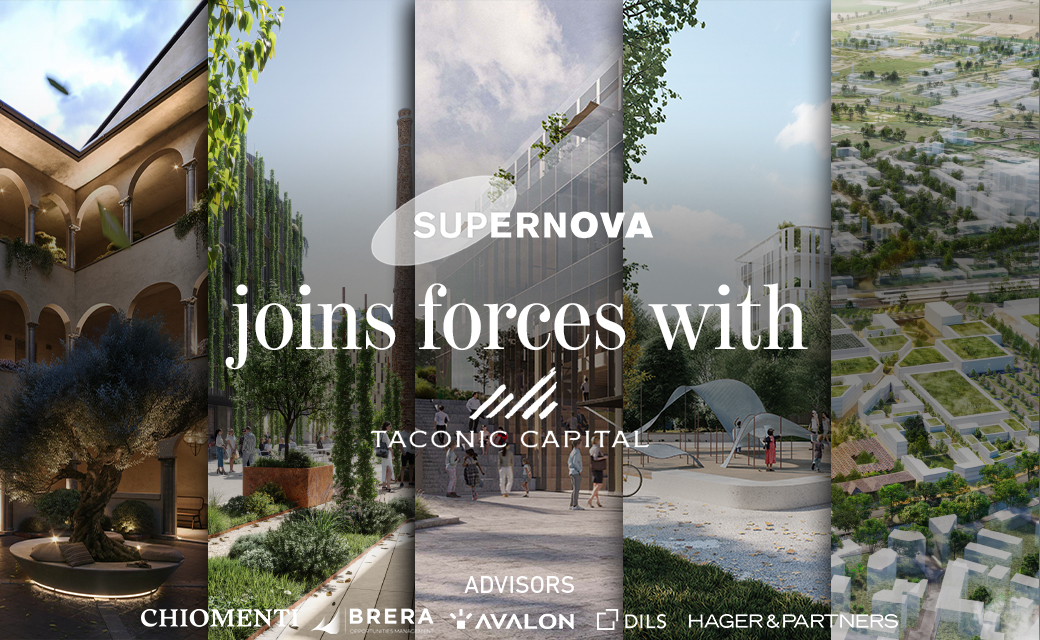 Taconic Capital UK LLP has joined the capital of Supernova, the new brand specialized in Urban Regeneration and Real Estate projects. Avalon took part in the operation as Advisor on the technical and commercial matters.
Supernova's mission is to create value by refurbishing abandoned urban areas, drawing on the experience and expertise of founding partners Paolo Signoretti, head of Heliopolis S.p.A., and Heinz Peter Hager, founder of Museum S.r.l.. The company is active with numerous pipeline operations located mainly in Northern Italy.
Keith Magliana, Head of European Credit for Taconic Capital, commented: "We are delighted to be able to support Supernova in the acquisition of brownfield sites for the development of urban regeneration projects characterized by a mix of functions, commercial, residential, advanced tertiary and hotel".